Movement Media was created to be a workplace that offers a sense of purpose to its staff through promoting and working for social change. Our business is about something bigger than the pursuit of profit or even just providing jobs. The following commitments help to anchor our efforts and our mission as a business with a social purpose.
We Exist To:
Provide high-quality services and do our best possible work for mission-driven projects and clients.
Amplify under-told and under-heard stories and issues. We promote just causes that advance and strengthen efforts for progressive social change and consciousness.
Foster healthy, honest, effective, and empowering dialogue and communication both in our workplace, in the media, and in the world at large.
Promote holistic, forward-thinking, and solution-oriented approaches that address the root causes of problems for the benefit of all.
Cultivate a healthy and progressive alternative to conventional work environments. We want our workplace to be diverse, self-empowering, enjoyable, cooperative, nurturing, encouraging, and based on meaningful, effective, and result-oriented work. We strive to create an atmosphere that people want to work in every day. We believe things we spend our time on should bring joy not boredom, ambivalence, or dread.
COMMITMENT TO CONSENT CULTURE
Movement Media strives to cultivate a workplace culture that centers consent as fundamental to all interaction. It is especially important for our company to foreground consent in an economy that is often based on coercion. We understand that achieving an ideal consent culture within the dominant paradigm is aspirational and will always be a work in progress without the transformation of society at-large to a culture based on consent. Until then, our journey is ongoing. This statement is a starting point!
We believe:
Consent is a foundation for social justice.
Showing up for our work each day and freely fulfilling our unique job responsibilities is an act of consent.
The physical and psychological safety of everyone who works with Movement Media is paramount to making it possible for each of us to bring our full selves to the work we do and believe in.
A consent culture can shift human relations away from systems based on entitlement, privilege, and competition, towards models rooted in empathy, kindness, trust, and cooperation.
Consent should be present in all workplace interaction no matter the chain of command or workplace hierarchy between colleagues.
It isimportant to challenge the implication of the common saying "it is better to ask forgiveness than ask for permission" and question who this logic
Consent should inform discussion, disagreement, physical boundaries, emotional boundaries, pronoun use, and requests on our time and capacity.
Consent means we strive to treat each other the way we want to be treated ourselves. Practically this means we work to avoid aggressive behavior such as: yelling at each other; making threats; engaging in name-calling; practicing gaslighting or negation and erasure of others' reality, ideas, or contributions; and weaponizing our power differentials—such as justifying disrespectful or abusive behavior because one has more knowledge or is "in-charge".
Within our workplace we make space for consent in all interactions with our colleagues.
In interactions with colleagues outside of our workplace, we will do our best to embody consent culture even when others do not. We give ourselves permission to assert our right to consent when we are not afforded it.
Consent Culture is present when consent is: 
FREELY GIVEN
Consent is freely given when all parties have full capacity to consent, and nobody is pressured, manipulated, or coerced.
RETRACTABLE
Consent is retractable and may be withdrawn at any point, and it is clear to all parties at what point a consensual transaction is complete.
INFORMED
Consent is informed when all parties understand fully what they are consenting to, and any risks relating to it.
ENGAGED
Consent is engaged when there is clear communication and positive agreement to proceed and continue.
SPECIFIC
Consent is specific to limitations and boundaries understood by all parties.
***
Movement Media seeks to engage intentional, appropriate, reflexive, and restorative approaches in response to violations of consent that especially centers those most impacted and is relative to specific circumstance and context.
This statement is not an excuse for anyone to neglect their job responsibilities and should not be interpreted as permission to be unaccountable to their role in our workplace. Rather, this commitment to consent culture is intended to help create the space for all of us at Movement Media to have more agency, comfort, and security in our positions by establishing consent as an extension of an ethos of care and respect that we show to one another in the course of our work.
***
Informed and inspired by Ask: Building Consent Culture and consentculture.co.uk
Workplace Benefits
Movement Media offers opportunities for social-change work that's both financially sustainable and emotionally rewarding. We believe jobs should encourage a healthy work-life balance, and we want our work to enhance our quality of life rather than be an obstacle to it. To this end, we offer these benefits:
Comprehensive healthcare coverage, including dental and vision
Retirement savings contribution of 10% of base salary
Potential annual bonus of up to 10% of base salary
Generous paid time off for vacation, holidays, and sick days
Keep up to date with us
Sign up for infrequent updates on our work, accomplishments, and important news on critical issues.
Grassroots Activist Support
Movement Media strives to be a resource for the communities and social movements that we exist to serve in as many ways as possible. In addition to our client-based projects, each year we donate profits and services to organizations that inspire us. The following is a list of some of the projects we have supported year-to-year.
2021
We Are Family
Diverse City Fund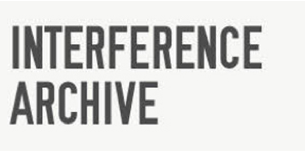 Interference Archive
Mutual Aid Disaster Relief
Vine Sanctuary
ICE Out of DC Coalition
2020
Diverse City Fund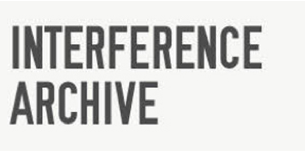 Interference Archive
We Are Family
2019
We are Family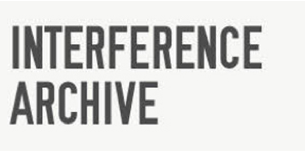 Interference Archive
Diverse City Fund
Books Through Bars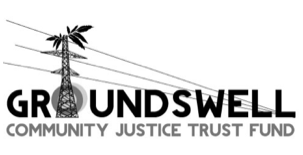 Groundswell Community Justice Trust Fund
Project FANG
2018
We Are Family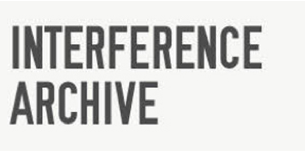 Interference Archive
Diverse City Fund
2017
Defend J20 Resistance
We Are Family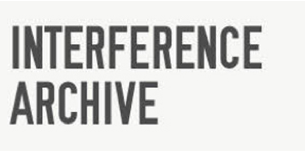 Interference Archive
Defend Yourself
Diverse City Fund
Many Languages One Voice
2016
Many Languages One Voice
We are Family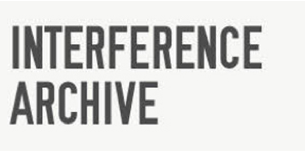 Interference Archive
2015
Casa Ruby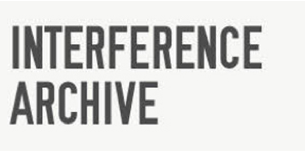 Interference Archive
Many Languages One Voice
Potomac Riverkeepers
Prison Ecology Project
Safe Bars
Movement Media represents leading natural product companies, progressive businesses, nonprofit organizations, and grassroots activists. We strive to be stewards of our clients' stories and message while working to anchor their communications strategy and amplify their media presence with authenticity and integrity.